Summer 2022 has finally arrived, and we couldn't be more ready!
As we've learned to live with the pandemic, people are getting back to their daily lives, getting out to eat, out to travel, out to do whatever it takes to wash off the past two years — and the publishing industry has gotten the memo. Likewise, Readers also stepped up last year, with avid readers significantly increasing their literary intake, according to the article, Eye-Popping Book and Reading Statistics 2022, by Toner Buzz.
So, whether you love the feel of a book, prefer digital, are focused on business or pleasure... here is a list that has a little bit of everything.
Jenna's Summer Book Picks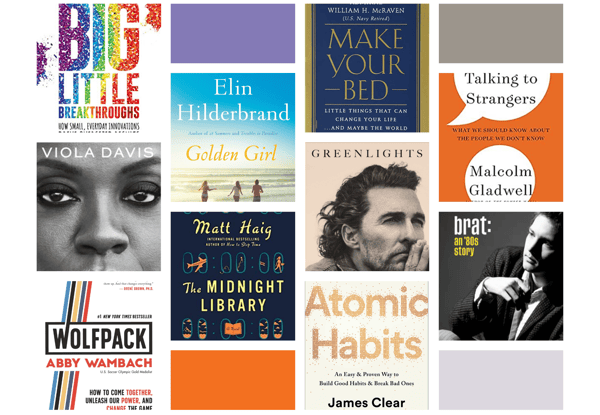 Big Little Breakthroughs by Josh Linkner
Golden Girl by Elin Hildebrand
The Midnight Library by Matt Haig
Make Your Bed by Admiral William H. McRaven
Greenlights by Matthew McConaughey
Talking to Strangers by Malcolm Gladwell