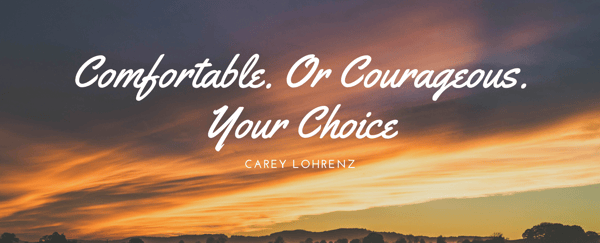 Memorial Day 2020 might be a vague, rearview mirror memory. Much of 2020 was. After all, it's been over one hundred years since an outbreak of this magnitude impacted the human population. COVID-19 crippled the globe, bringing out the good and bad in all of us. However, as we move forward and away from a year of shutdowns, the world is waking up and resuming some form of normalcy again, and the future is looking bright.
With the holiday right around the corner, it's the perfect time for individuals and organizations to reflect on the meaning of Memorial Day, and to honor our fallen heroes of the past, those who sacrificed their lives for our freedom.
While Americans around the country will be celebrating the unofficial kick-off to summer with cookouts, parties, and parades, many families will be honoring lost loved ones by visiting cemeteries, flying the American flag, and observing the National Moment of Remembrance. However you choose to mark the day honoring our servicemen and women, we hope it's particularly meaningful to you.
In the speaking business, we have the honor and privilege of working with the bravest, boldest, and brightest military/veteran top inspirational speakers in the industry. These are just a few of the courageous veterans, exemplary leaders, and innovators who served our great nation pushing limits and paving the way for others.

David Goggins is a retired Navy SEAL and is the only member of the US Armed Forces to complete SEAL training (including two Hell Weeks), the US Army Ranger School (where he graduated as Enlisted Honor Man), and Air Force Tactical Air Controller training.
Col. Nicole Malachowski, USAF (Ret.) is a leader, a combat veteran, the first woman pilot on the Thunderbirds Air Demonstration Squadron, a White House Fellow, and an inductee into the National Women's Hall of Fame.

Carey Lohrenz, the first female F-14 Tomcat Fighter Pilot in the U.S. Navy, has flown missions worldwide as a combat-mission-ready United States Navy pilot.

Col. Mike Mullane served as a Weapon Systems Operator aboard RF-4C Phantom aircraft and completed 134 combat missions in Vietnam before being selected as a Mission Specialist in the first group of Space Shuttle Astronauts.
Each of these veterans takes the stage in the same fashion as they showed up to fight for our freedom – with honor, pride, commitment, and dedication. As professional speakers, they inspire audiences to be courageous, step out of their comfort zone, think outside the box, and seek ways to help others. It's no wonder why organizations book them time and time again.
If you're interested in a keynote speaker for your upcoming event, visit our other prestigious, patriotic, motivational speakers and storytellers. Our agents have decades of industry knowledge and can assist when booking a speaker or make suggestions to meet your program objectives.
For other ways to give the holiday some perspective, check out this great article by Mental Floss: 10 Things to Remember About Memorial Day.
Wishing you a beautiful Memorial Day weekend.