As a woman-owned company, celebrating and honoring diversity and inclusion is extremely important to us and is the cornerstone of our company culture. If you can imagine, our business was built on the blood, sweat, and tears of a young woman entrepreneur, that at the time (in 1979) was not the "norm." She was a businesswoman surrounded by a sea of men dominating the workforce. It was a challenging time for a woman in business. Fast forward to today (40 years later) and we're still standing strong, under different leadership, that of another strong and independent-minded, and spirited woman leader.
Things may look different now but even in the 21st-century women still have to fight for equality and are faced with discrimination in the workplace. We have the unique opportunity to work in a fast-paced, dynamic industry filled with diversity & inclusion that always challenges us, and we're truly grateful for the speakers, thought leaders, and clients we get to work with every day. We can't say that we understand the plight of what African Americans had to endure throughout history but we are empathetic and want to do our part to always talk openly, be inclusive, treat fairly and be open to new ideas and thoughts. Our American history has some dark moments but they don't need to remain that way.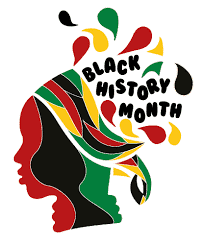 We love innovators and Carter G. Woodson certainly was one! In 1925 a bold idea by Carter G. Woodson sparked the tradition of celebrating black history. Woodson was an innovator even before we really labeled what an innovator was. That year, he announced "Negro History Week" — a celebration of a people that many in this country at the time believed had no place in history. After 50 years and during the civil rights movement, the week-long celebration expanded to a month and today we are celebrating 95 years since its inception. How cool is that?!
Woodson was dedicated to making African American history accessible to the everyday person. He wanted all Americans, really, to know the African American story and to see themselves in it because representation is power. In the era of the civil rights movement, we had to come together for our nation. We had to stand up for human rights even when it felt uncomfortable and scary. One could say we face similar feelings today. As with many things, at times it feels we make a lot of progress but are forced to take a few steps backward.
The black unsung heroes of our past and there were many, from Martin Luther King, Rosa Parks, Woodson, and beyond brought forth the beginning of equal rights as we know them today. However, there were so many innovators, educators, physicians, poets, storytellers, farmers, servicemen, and hardworking average people that pushed and fought for basic human rights that cannot be forgotten, MUST not be forgotten. That's why it's so important for our country to celebrate this month and every month.
There's no denying the heroes from our past opened the doors for our future throughout American history. Our hope is that we'll continue to open doors for future generations and support minorities in any and every possible.
Enjoy celebrating Black History Month by honoring the trailblazers and visionaries of our past. If you're looking for diversity & inclusion speakers who are bold, innovative thinkers, please visit our trending page.
"If a race has no history, it has no worthwhile tradition, it becomes a negligible factor in the thought of the world, and it stands in danger of being exterminated." ~Carter G. Woodson