Gratitude's amazing powers have the ability to shift us from focusing on the negative to appreciating what is positive in our lives, personally and professionally. While we've been challenged collectively with a pandemic and everything associated with it, there's still much to be thankful for. The science is clear, practicing gratitude makes you happier and less stressed. It leads to higher overall wellbeing and satisfaction with your life and social relationships.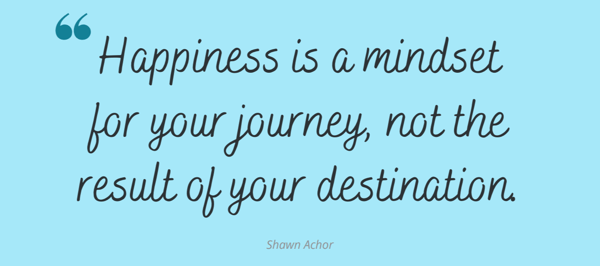 Gratitude and emotional intelligence in the workplace create a positive and growth-fueled culture where employees feel encouraged to share ideas, opinions, and strategies in a purposeful way.
November is the time of year to pump the breaks and pause our fast-spinning pace, let gratitude hit our hearts hard and fill us with thankfulness, making it the perfect month to embrace the power of gratitude. A recent Forbes article unpacks why mindfulness matters in the workplace and provides great tips for adding simple practices to our everyday routines.
To give you some inspiration, these top motivational speakers and leading emotional intelligence experts help cultivate cultures of gratitude (year-round). They help individuals harness the power of resilience, improve performance, spread happiness, and help organizations build their leadership vitality to transform the way they succeed at work and thrive in life.

Anne Grady is a best-selling author, entrepreneur, and two-time TEDx speaker. Anne has spent the last two decades working with Fortune 500 companies, associations, non-profits, government agencies, and school districts, to teach resilience as a skill that can be learned, practiced, and honed. Learn more...

JP Pawliw-Fry's curiosity and passion for helping people manage their emotions has driven his research-based approach in developing the science-based skills and tools required to build a culture of exceptional leadership. Learn more...

Sara Ross is a keynote speaker and the Chief Vitality Officer at BrainAMPED – a research and strategy firm dedicated to redefining how we succeed at work and thrive in life by sharing brain-based, vitality-enhancing strategies to create healthier, happier, high performing leaders and workplaces. Learn more...

Shawn Achor is one of the world's leading experts on the connection between happiness and success. Shawn has worked with over a third of the Fortune 100 companies, and with places like the NFL, the Pentagon, and the U.S. Treasury. Learn more...

Neil Pashricha's research and books on happiness, mindset, and human potential have received attention from Harvard Business Review, The New Yorker, The Sunday Times, CNN, and BBC. Learn more...
If you're looking into booking a speaker for your next live, virtual, or hybrid event – let us know how we can help!