You are sitting at your desk dreading having to plan this year's safety meeting. You know you have to address the topic of workplace safety at the event, but you remember last year's safety speaker who droned on about the importance of compliance, PPE, and pretty much reminded everyone of their 8th grade gym teacher drilling the importance of wearing a helmet and cup on the baseball field. You don't want a repeat performance.
The good news is, covering safety beyond PPE, teamwork, and even compliance issues does not have to be dreadful! Whether you are in the petrochemical, heavy construction, or manufacturing industries, you need to find professional keynote speakers and trainers who can address safety issues in an interactive format to ensure the message is received and the learning transfers back to the jobsite.
Your objectives may be reducing injuries, zero lost-time, reducing incident rates, or maximizing safety man-hours, but your meeting attendees won't learn a thing if they aren't interested in hearing the information. They must be convinced it applies to them, be given relevant information and, of course, they have to be somewhat entertained! After all, no one is learning if they are dozing off in the back row.
So what makes a great safety and compliance keynote speaker?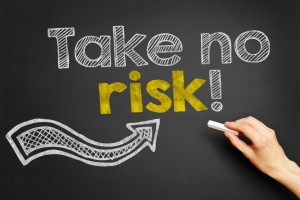 Here is our criteria for the BEST SAFETY SPEAKERS:

✓ They go beyond "safety and compliance."
A great safety keynote speaker will incorporate concepts that improve teamwork, self-care, motivation and a positive attitude.
✓ They are great storytellers.
A great keynote speaker who focuses on safety will help your audience see through the eyes of someone else through great storytelling. They will keep the audience entertained to connect with the heart of your teams and convince them to make safety personal. Stories are remembered longer than facts and great stories are remembered and retold for a lifetime!
✓ They use humor to keep the meeting upbeat and engaging.
Really great safety speakers use self-deprecating humor to connect with the audience and show a very relatable and authentic side. This is so much more effective than the authoritative manager lecture your audience may be used to hearing.
✓ They will customize their message for your audience.
There are many keynote speakers who pull out a canned speech for every audience, but a great speaker is one who works closely with you to take the points you need covered and weaves them into the presentation.
✓ They interact with your audience.
From the time you book your safety keynote presenter, they should gather information about your audience. Many will interview managers and others to gain insight into your world and then tailor the presentation to these specific situations. During the keynote presentation, a great speaker will get the audience to participate, through call outs to those they interviewed or through questions to get the whole room to engage. The more engaged and participatory the audience is, the more they retain.
Four great safety speakers who hit all the marks in our book:
Kina Repp is a great example of a safety speaker who goes beyond covering compliance facts. She shares her story of a horrific workplace accident that nearly took her life and took one of her arms. Kina is a safety speaker who motivates and entertains to drive home your message of teamwork, compliance and personal safety. She hits all 5 of our criteria points above. Billy Robbins is another example of a top motivational safety speaker who uses his personal story of workplace tragedy to inspire and penetrate the mindset of your audience to get them to change negative habits and thinking. Mike Mullane hits all the marks with his personal stories from combat reconnaissance missions over Vietnam, to Space Shuttle missions. He inspires teamwork, and shows what leadership and safety are all about. Lastly, elevating team performance and safety procedures is Jeff "Odie" Espenship. Jeff shares his personal stories as a fighter pilot, keeping the audience engaged with humor and drama as he drives home the importance of operational excellence
There are so many wonderful safety speakers who can educate, inspire and help you build a culture of safety. Our job at SpeakInc is to get to know the speakers, their topics, their areas of true expertise and the audiences they fit best with. Then the second half of our job is getting to know you and your specific needs, desires, and culture to make the best fit for your next safety meeting or event.
(Read this post next: Someone Told You This Keynote Speaker Was Great…They Lied!)
Are you ready to enthusiastically plan that next safety event? We are ready to help. Contact one of our pros today!