Black History Month is an example of diversity and inclusion at its best. Different people from different backgrounds broke barriers, served humanity, and worked together to help build America and make it great. Every year in February, we salute the past and present heroes of color who sacrificed and paved the way for existing and future generations to thrive in this land of chance and opportunity.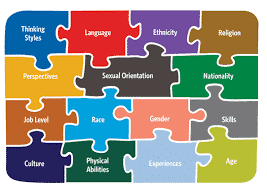 But Black History Month is more than a celebration of African American trailblazers. It underscores the value of diversity and inclusion throughout all levels of decision-making within our communities, schools, businesses, and society as a whole. There are many reasons why diversity and inclusion are imperative for progress, but I want to highlight three:
• Everybody has value. With no money and education, Harriet Tubman was born a slave, yet she still possessed a clear and compelling vision, strong organizational skills, and an engaged network of antislavery activists to successfully execute rescue missions resulting in over 300 freed slaves. Everybody has something relevant to contribute. Organizations limit their success when they overlook, discount, or fail to recognize the value in people.
• People shine through their gifts. Lonnie George Johnson, the owner of more than 100 patents, is an American inventor, aerospace engineer, and entrepreneur who created one of the world's bestselling toys, the Super Soaker water gun. He shines through his gift, which is also leveraged and contracted by the federal government to advance the work of federally funded research projects and initiatives. Great leaders tap into the uniqueness of people and align work with the strengths they possess. This is a win-win because people are most engaged, fulfilled, and successful when they are doing the work they were born to do. When people grow and give their best, organizations can grow and achieve their best.
• Representation matters. People want to see themselves in others. It's more than just skin color. It also applies to similarities in values, lifestyles, and interests. This familiarity, or affinity, makes people feel safe and gives them a sense of belonging. When these human needs are met, people are more likely to give more of themselves. Just recently, the world witnessed the crowning of the 2020 Miss Universe, Zozibini Tunzi, an ebony beauty hailing from South Africa, who challenged the world with bold words: "I grew up in a world where a woman who looks like me—with my kind of skin and my kind of hair—was never considered to be beautiful. I think it is time that that stops today. I want children to look at me and see my face and I want them to see their faces reflected in mine." Because of Miss Tunzi's presence, all young girls, and particularly young girls of color, can believe even more that there is opportunity for them in a space that seemingly excluded them—and go for it!
Thanks to all of the Black History makers, past and present, who have opened doors for people of color, like me, to share their contributions with the world!
Juliet Hall is the owner of Juliet Hall INC, a leadership consulting firm based in Atlanta, GA. She is a respected advisor and leadership consultant as well as an emerging, compelling voice on the topics of self-maximization and inclusive leadership. She is annually recognized as one of Atlanta's top Black women of influence and excellence by several business organizations, including the Atlanta Business League, Atlanta Tribune, Women Works Media and several others.