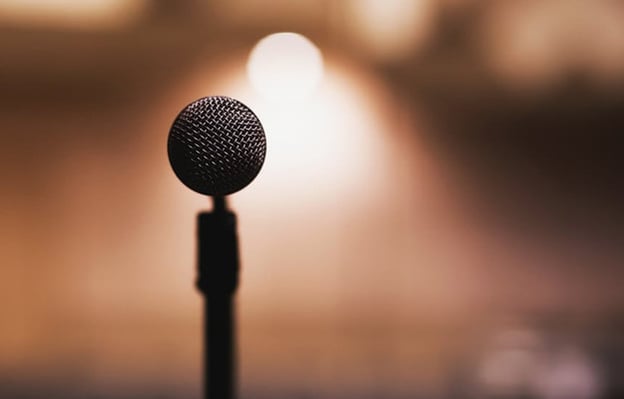 A great keynote speaker is essential to most successful large-scale events and conferences. The right keynote speaker for your event sets the tone, lends your organization credibility, and helps boost ticket sales. So how do you go about finding and hiring a keynote speaker? It can be easier than you might imagine by just following a few simple steps.
Seek Audience Input
There is great value in surveying your event attendees. As you begin the initial planning for the event, reach out to your business contacts – those who will be your likely attendees – to find out what sort of speaker they're interested in hearing from, and what kind of content they would find most relevant.
Research Potential Keynote Speakers
Once you know what your audience wants in a keynote speaker, you can start to generate a list of potential speakers and begin researching them. Looking up speaker profiles and biographies on their websites is a good start, but it's possible for someone to have an outstanding bio and resume but be a lackluster public speaker. To avoid falling into this trap, watch some video of the speaker's previous appearances, which should give you more of a first-hand understanding of their programs/presence. You can also check out the speaker's social media accounts to get a better understanding of how the speaker interacts with the public and what his or her personal brand is all about.
Select Your Keynote Speaker
Your next step is narrowing down your choices. Your bureau partner can check in with the speakers on your list to confirm their availability for your event. After doing your research and deciding on a speaker, you'll work with your bureau to negotiate the details of the speaker's appearance and lay out a contract to get everything finalized.
The right keynote speaker can make all the difference for your event. With some advance planning, it's easy to get a great personality on board.