Keynote speakers should inspire and motivate. They can move people to action and make your event memorable. If you are looking to create an event with impact, here are 9 keynote speakers to consider.
Rudy Ruettiger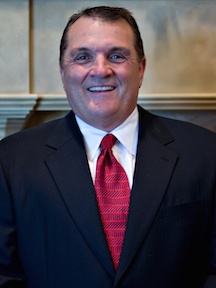 Daniel "Rudy" Ruettiger had to overcome serious obstacles to achieve his goal of attending the University of Notre Dame and playing on the Fighting Irish football team. While his college football playing time was limited to 27 seconds, in one play during one single game, it was a remarkable play that became the inspiration for the 1993 film "Rudy." After sacking the quarterback on that play, Rudy became the only player ever to be carried off the field on his teammate's shoulders. Today, he is one of the most popular and inspirational speakers in the country.
Bob Eubanks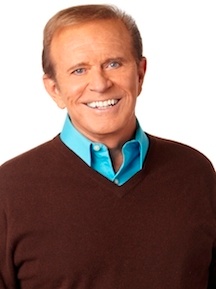 Bob is best known as host of TV's Newlywed Game and Card Sharks, but his career includes so much more. He spent seven years as one of the top rock jocks at the number 1 station in L.A. He managed the careers of Dolly Parton and Barbara Mandrell. He produced major rock concerts including those of The Beatles, Bob Dylan and The Rolling Stones. He is a 5-time Emmy Award winner. He is one-of-a kind and a terrific choice as a keynote speaker.
Greg Gumbel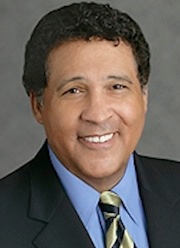 Greg's face and voice is known by sports fans throughout the country. His broadcasting career began in 1973 and through the years he has covered everything from NFL and college football to the Daytona 500 and The Olympics. He has called the play-by-play for Super Bowls and basketball's March Madness. He is a 3-time Emmy Award winner and a recipient of the Pat Summerall Award for his work in broadcasting and for his efforts in improving the lives of those he touches. Greg is an interesting speaker who is a favorite for corporate events and as a keynote speaker.
Ronan Tynan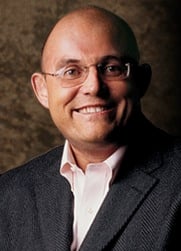 Ronan is an Irish tenor, recording artist, physician, and champion disabled athlete whose story has stirred audiences around the globe. Born with a lower limb disability, Ronan had both of his legs amputated by the time he was 20. In less than a year, he was competing in the Paralympic Games, both in track and field and as an equestrian. He won 18 gold medals and set 14 world records, nine of which are still in place today. His story has been documented by ABC's 20/20, CBS's Sunday Morning and People Magazine. His impressive singing voice has been heard at the World Series and The Belmont Stakes. As a keynote speaker, Ronan Tynan inspires audiences to overcome obstacles and to live life to the fullest.
Jim Cantore
Jim is not only the face of The Weather Channel, he has become synonymous with significant weather events. Hired by the Weather Channel right out of college, he made his first on-air appearance in 1986. He has since been in the forefront of many of America's biggest storms. He was elected as a Fellow of the American Meteorological Society in 2014. Jim's first hand experiences, sense of humor, and polished presentation skills make him a riveting keynote speaker.
Dick Enberg
When it comes to sports, Dick Enberg has seen and done it all. After joining NBC in 1975, Dick's 25-year career with the network would have him call 8 Super Bowls and see him become the voice of NBC's Major League Baseball Game of the Week. While at NBC, Enberg was part of the Network's World Series coverage and the Wimbledon Tennis Championships. In 2000, after moving to CBS, he covered college basketball, major golf championships, and the U.S. Open Tennis Championship. In 2004, Enberg's career continued at ESPN, and since 2009, he has been the television voice of the San Diego Padres. He is only the second announcer to be chosen for broadcasting awards for the Halls of Fame for professional football, basketball, and baseball. His legendary broadcast career, world travels and experiences with a range of noted sports personalities make him an excellent choice as a keynote speaker.
Sam Zien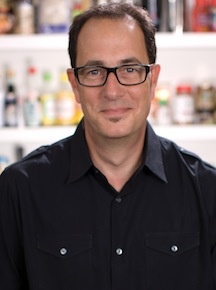 "Sam The Cooking Guy" built his career using an irreverent sense of humor combined with easy to replicate recipes. He is a 14-time Emmy Award Winner, has compiled three cookbooks, and appears frequently on NBC's Today Show. Sam has been a corporate spokesman for Newcastle Brown Ale, Anheuser-Busch, and Bed, Bath and Beyond and his quirky humor and engaging personality pulls his audience in. Comfortable in front of the cameras and audiences alike, Sam brings smiles to any event.
Mark Eaton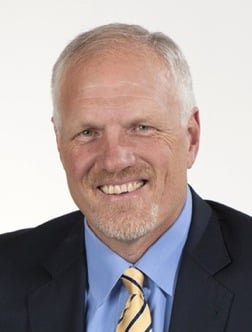 If you want passion and energy brought to your event, consider Mark Eaton. Mark went from a 21 year old 7' 4" tall mechanic who couldn't play basketball to a 12-year career as an NBA All-Star with the Utah Jazz. "Stand Tall. Play Big." is his motto, which refers to much more than his tall frame. Mark's big smile and enthusiastic presentation make him a crowd favorite as a keynote speaker.
Valerie Coleman Morris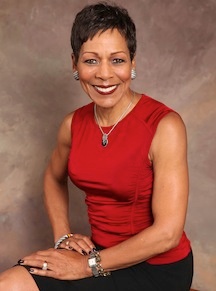 Valerie is a former CNN domestic and international business anchor, Peabody Award winner, and 3-time Emmy Award winning journalist. During her years at CNN she recognized that not everyone could relate to the business news of the day. She believes that financial intelligence should be taught to those who may be less likely to have access to it. She has authored the book It's Your Money, So Take It Personally. Her practical, doable concepts will have your audience taking action in their personal financial lives.
SpeakInc has a roster of speakers from the world of sports, business, entertainment and more. If you want to get the best ROI for your events, contact us today!